Hello everyone,
It has been a long time since I have made a new post here I thought it was about time for some catching up. Eric (my fiancee), and I have joined a paranormal group since my last posts here. Yes! We are now actual ghost hunters and love what we do! The paranormal field can be quite an experience and even though it can be exciting and fun it can also be a bit scary at times! No matter, we love what we do and our group is very passionate and serious about the paranormal world. Eric and I are both a bit new at being paranormal investigators and have only had the opportunity to do three investigations so far but we had a very exciting experience and we caught on fast!
One thing we have learned from our first three experiences is to be prepared for ANYTHING at anytime and have your camera ready! You have to stay focused and realize that this is not a game. When it comes to the paranormal world there is a time for laughing and joking around, but then there is also a time to be serious.
Having said that I would like to share our first two experiences of the three investigations with you, and hope you will enjoy the photos that we took. Feel free to leave any questions or comments. These are actual photos I took with my digital camera and have only been lightened up a bit in photoshop, other than that the photos are in their complete originality.
I will be sharing more of our investigations with you in the near future.
Enjoy!
Julie~
These photos are of the Myer House. We were not exactly sure how the finger prints got there.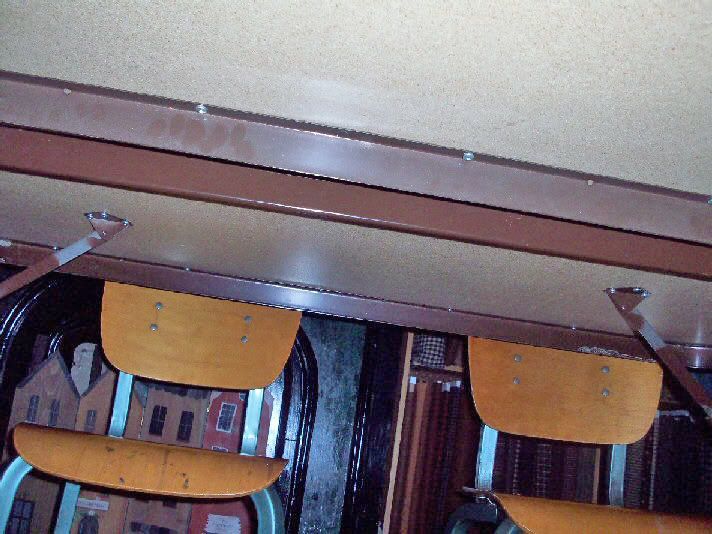 Is that a face in the window? hmmm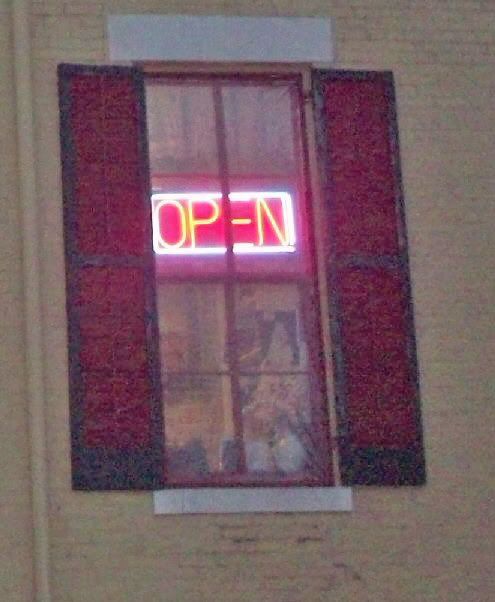 This photo was very dark, but I tried to lighten it as best as I could. Look closely to find the couple hugging.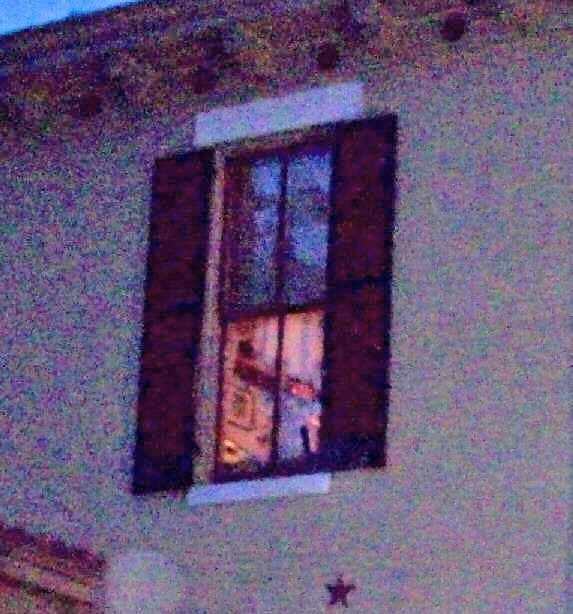 Notice the orb and couple hugging.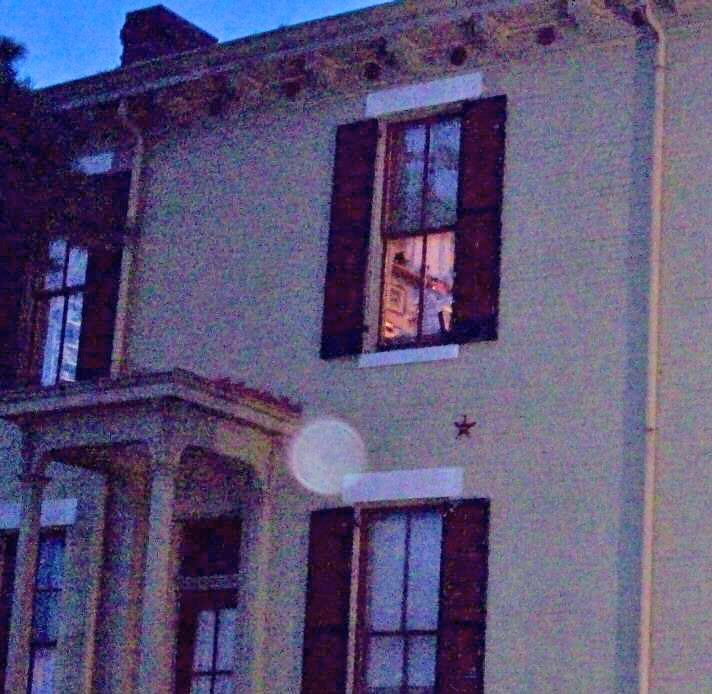 This was a three hour investigation and was quite an experience for Eric and I as this was our very first investigation.
While inside the Myer house and during the investigation I distinctly and clearly heard someone calling "Mom" as me and some of the other people in our group were going up the stairway.
After we had taken some photos and done some investigating for awhile upstairs we made our way back downstairs and once we reached the landing at the bottom of the stairs we had decided to take a short break before continuing. While standing there and leaning against a doorway I felt someone begin to very lightly stroke my hair on the back of my head. I froze and didn't move a muscle there was noone behind me. There was just a few of us on the landing the other members were investigating other areas of the house. Something was definitely stroking my hair there was no doubt about it...
These are all original photos taken inside the Twillman House which was our second investigation.
It appears there is a face or possibly more than one in the center of the photo between the boards and to the upper and lower right of the flash.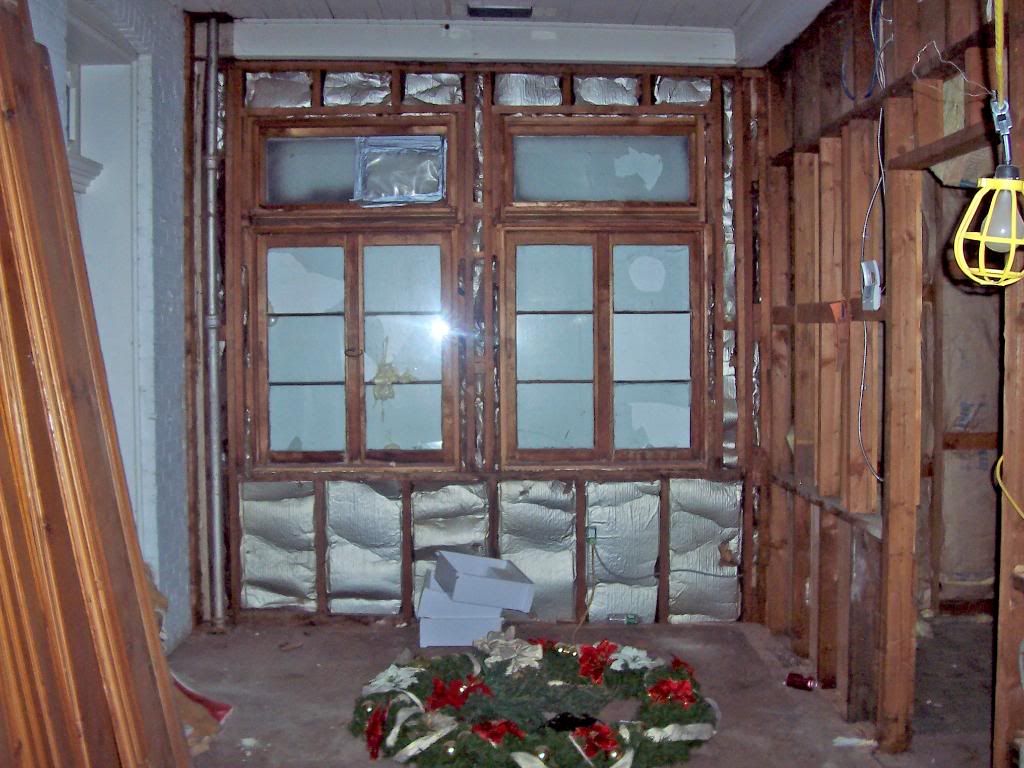 Could it be yet another face?
Just outside the doorway of this bathroom some boards were leaning against the wall. One of the members of the group experienced one of those boards being pushed over onto his leg during the investigation.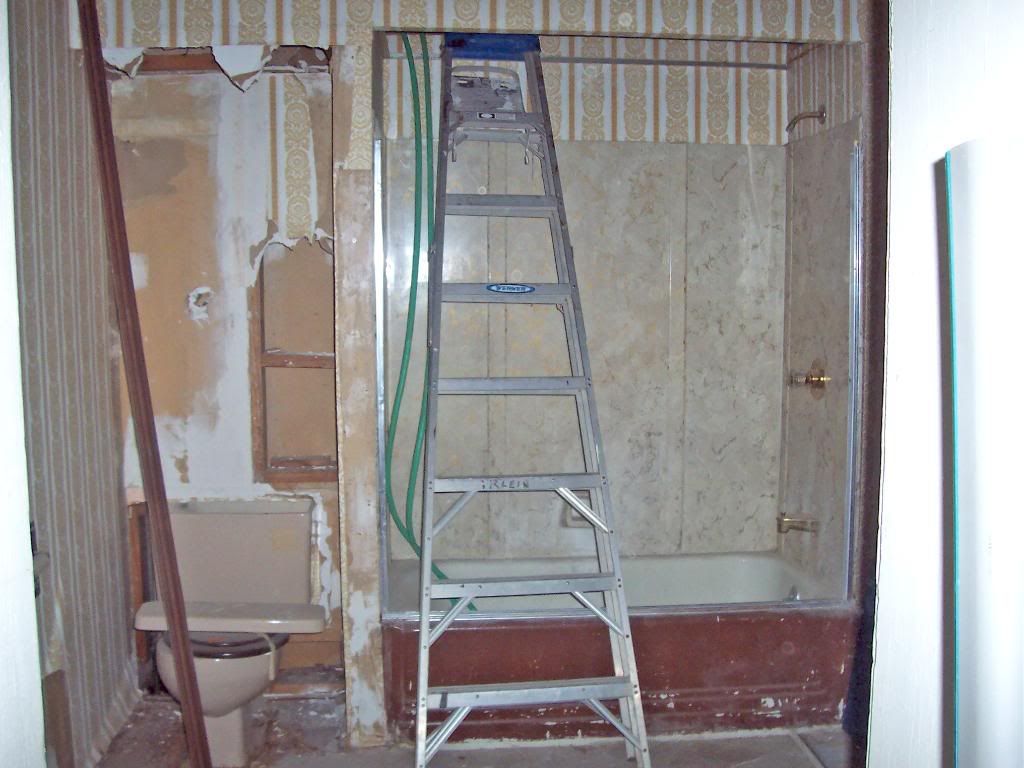 Possible orb?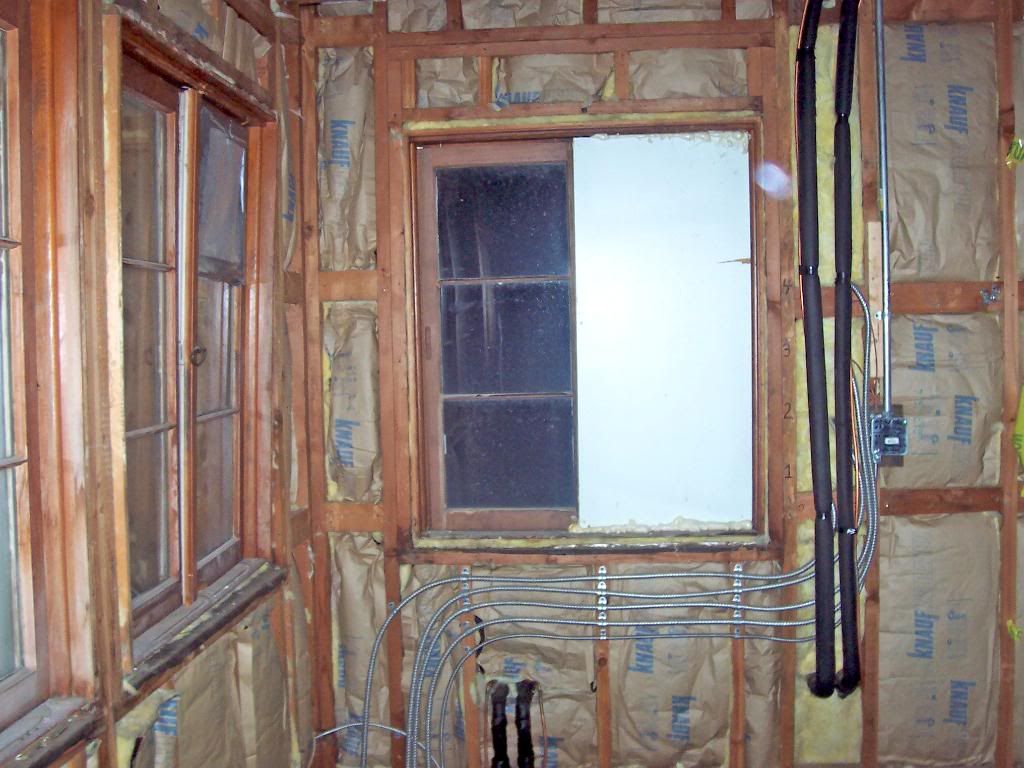 I hope you have enjoyed these photos. Remember to leave any questions or comments. Check back soon as we have more paranormal investigations coming up and I will be sharing more.